On Sunday 16th February, NPO VegeProject Japan participated in the second annual "Taito City Local Activities Messe". With over 30 local organisations taking part, including charities, social groups, counselling and advisory services, it was a great opportunity to introduce our activities to people from a variety of backgrounds, and to speak about veganism & vegetarianism with members of the public!
The Messe took place in Sumida Riverside Gallery, near the popular tourist district in Asakusa. Although the weather wasn't on our side, there was a steady flow of foot traffic, particularly later in the day as the rain began to clear.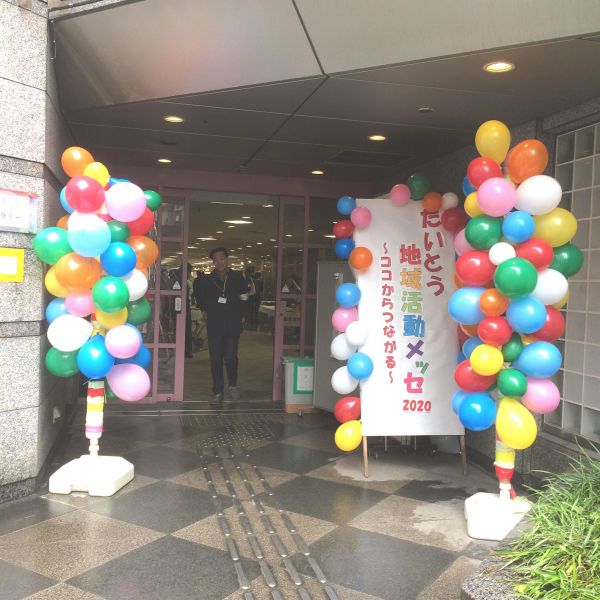 We are grateful that many interested members of the public came to our booth and enquired about what veganism means. There were students, couples, mothers with young children, businessmen and retirees all interested in learning about the vegan lifestyle, and why it is important. Nearly everybody already knew the word vegan and that it encompassed not eating any animal products. 
One of the activities on the day included a Quiz Rally, with visitors offered a question to answer about each organisation. 
The question from VegeProject was:
"Veganism is a type of diet. True or False."
As expected, many people thought this was "True", and whilst there is such thing as a vegan diet, we were happy to explain that more than simply a choice of what we eat, a vegan lifestyle encompasses abstaining from animal exploitation in all activities – including what clothes and toiletries to use, and in not supporting companies that engage in animal testing.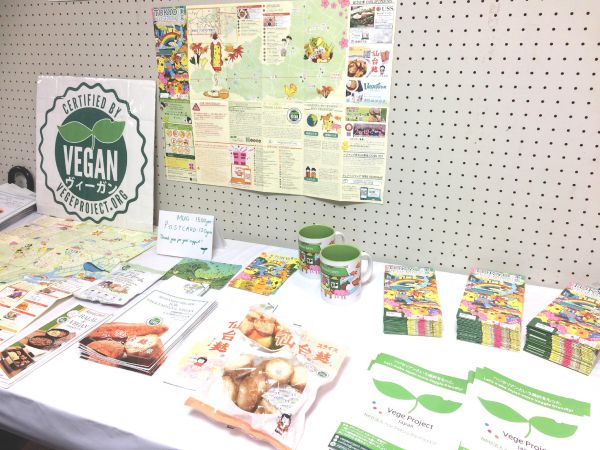 To help introduce the main reasons that veganism is becoming more and more popular, we listed our "Top 5 Vegan Movies" that are available to watch online ("Cowspiracy", "Forks over Knives", "Earthlings", "The Game Changers" and "What the Health"). 
The films cover themes including animal welfare and the environmental impact of animal agriculture, along with the benefits of a vegan diet on human health and sports performance. Again, it was gratifying to note that around half of the people we spoke with had heard of at least one of the films. 
All of the films are available on streaming services such as Netflix, so definitely take a look if you are interested!
Besides talking generally about vegan & vegetarian lifestyles, we also distributed the VegeMap, with several people coming up to the booth specifically to pick up a copy for themselves or their vegetarian friends! It is fantastic to see that more and more people are aware of the map (available at participating restaurants, and at multiple tourist information centres in Tokyo!). 
With the spotlight on Tokyo and the Summer Olympics this year, we are hoping to publish the Tokyo VegeMap 3rd Edition in time for the start of the Games!
The VegeMark vegan certification for foods, menus and general products is another major part of the work at VegeProject Japan, and example products were on display – such as the penne pasta available at select Seven Eleven convenience stores, and the recently certified Tanabikiseimen vegan udon for babies. 
The positive responses around veganism from those we spoke with on the day give us confidence that many will endeavour to learn more about veganism and follow a more vegan lifestyle. We look forward to  opportunities for further vegan outreach with members of the public, and perhaps see you at the next Taito Local Activities Messe in 2021!
Many thanks to the Taito Volunteer & Local Activities Support Center for organising this event! We appreciate the hard work of all the participating staff and organisations.