VegeProject Related Goods
You can buy vegan good relating to VegeProject! 100yen from mug and 50 yen from post card sets is donated to VegeProject. Thank you!
*The shipment fee written here is just inside Japan. If you would like to ship them abroad, please contact us.
HappyVeganDays
MUG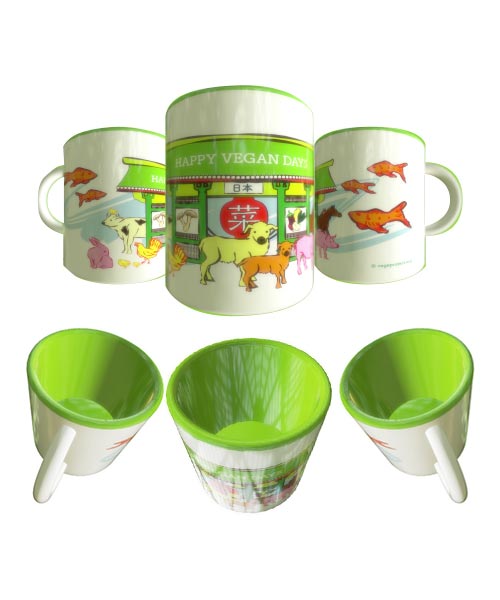 Vegan Green mug
¥1700/ unit
Size about 120×96×84mm
Capacity about 340ml
Material Stoneware
Delivery method:Postal(Japan only)
Shipment fee ¥500        Total¥2200
*Please be sure that letting us know about your address and pay. Please contact us via email
or
When we receive your contact, we will definitely reply in 2 days.
Credit payment or Paying through bank is available.
Credit payment (*VISA、Master、AMEX are available.)

Please click the blue button below.
HappyVeganDays
POSTCARDS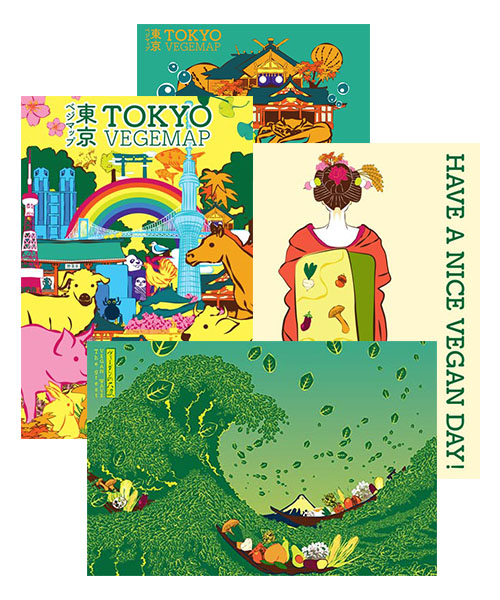 HAPPY VEGAN DAYS
Post cards 4 kinds set ¥508
-東京ベジマップコラボデザイン2種
Tokyo Vege Map collaboration design 2 kinds
-ヴィーガンの大波
The Great Vegan Wave
-ヴィーガン舞子
Vegan Geisha
Shipment fee:Postal service(Only in Japan)
Shipping fee:  ¥92      Total ¥600
By bank transfert ( Japan Bank )
■ From YUCHO bank

Code: 10150
Number: 86163871
■ From other banks


*Fees between financial institutions may apply.
Financial institution number: 9900
Name of the branch: 018

(zero ichi hachi)
–

Type of account: Regular
Number: 8616387
Tokuhi: 
ベジプロジェクトジャパン
VegeProject Japan