On July, the bakery chain Pompadour launched a "vegan curry bread" at most of their branches.
This has been probably the first vegan-advertised option at a Japanese bakery.
Originally, the menu was to be sold as a limited time of a month.
The product has had a great reception, and thanks to all of you who tried it, Pompadour has decided to continue to sell this product!
*The lineup of products is decided daily at each store.
Let the staff know if you did not find the vegan curry bread at your store.
Vegan certificate mark from NPO VegeProject Japan
@Pompadour Roppongi
VEGAN CURRY BREAD
The bread is elaborated with bamboo charcoal, which gives it its black colour.
Bamboo charcoal is said to be a natural detox ingredient.
The bread is filled with a spicy curry made with beans and veggies.
The bread makes a great light meal, and is sold at 180 yen.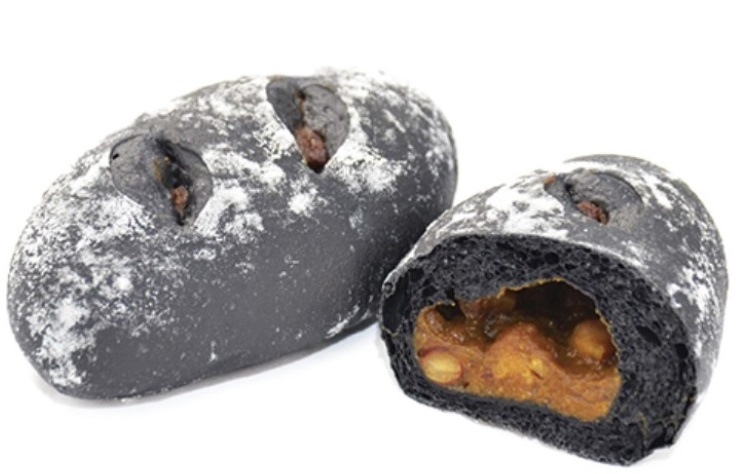 photo: Pompadour HP
Thanks to all of you who support this product!
If you have not tried it yet, these vegan curry breads are waiting for you at your closest Pompadour branch!
On line purchase is possible too (in Japanese): https://www.pompadour.co.jp/eshop/35767vegancurry/?from=sidedish
Pompadour HP: https://www.pompadour.co.jp/
Please find your nearest Pompadour:https://www.pompadour.co.jp/shop.php
The last article is here:
They had a tasting event of the vegan curry bread in Shinjuku in November!