The VegeProject vegan certification VegeMark was displayed at  EcoPro 2019, an exhibition dedicated to technology and proposals that protect the planet and the natural world.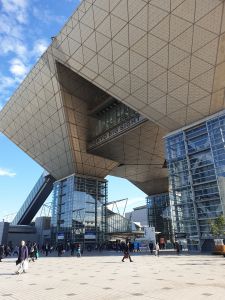 The annual EcoPro Exhibition lasts for 3 days at Tokyo BigSight, with 160,000 people expected to attend this year's event!
A wide variety of products and ideas were proposed as solutions to issues ranging from plastic ocean pollution to enabling large companies achieve the UN's Sustainable Development Goals (SDGs).
EcoPro is an exhibition wherein anybody with an interest in ecology can participate – be they young or old, a student, a scientific researcher, or a businessperson.
Tokyo BigSight was divided into numerous areas for the exhibition, with the 'Sustainable Food Area' dedicated to introducing food-related brands and activities that are kind to the planet. It was in this section that the VegeMark vegan certification by VegeProject Japan was on display!
Many solutions to the environmental problems we are currently facing were presented at this booth. The VegeMark was displayed in a 'Certification label Quiz' alongside other certification marks. By considering 'What is the meaning of this label?', participating schoolchildren were encouraged to learn about the meaning of the vegan mark!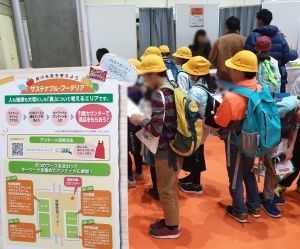 If you were to explain veganism to a child, how would you go about it?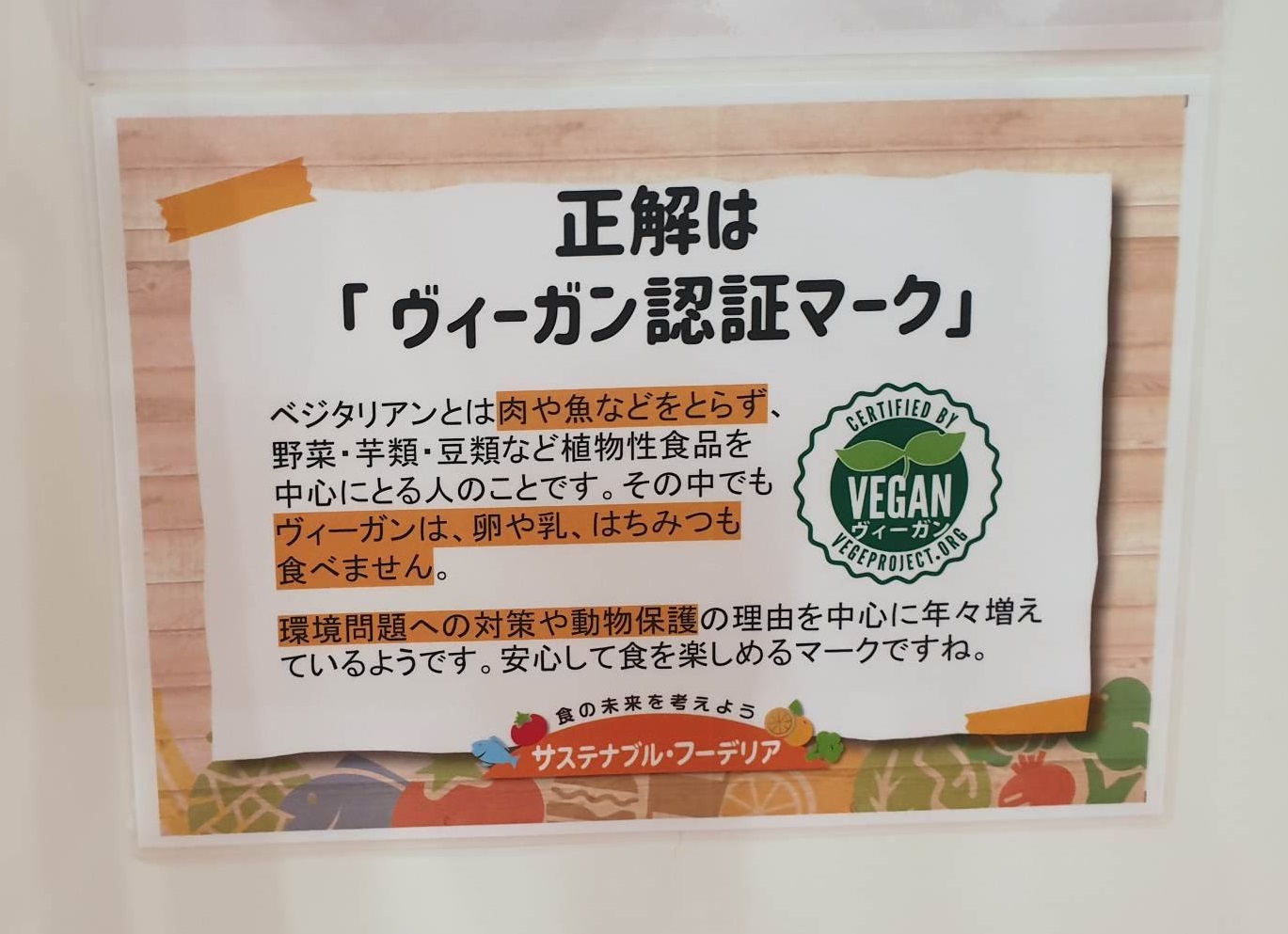 At this booth, it was explained that an increasing number of people around the world are following a vegan lifestyle, with their focus on animal protection and helping to solve environmental problems.
The poster reads: 'Vegan Certification Mark' A vegetarian is someone who abstains from eating meat and fish, and eats a plant-based diet primarily consisting of vegetables, tubers and beans. Within this, vegans are those who also abstain from eating eggs, milk and honey. The number of vegans is increasing year on year as people look for ways to solve environmental problems and to protect animals. This mark allows you to enjoy food safely and with confidence.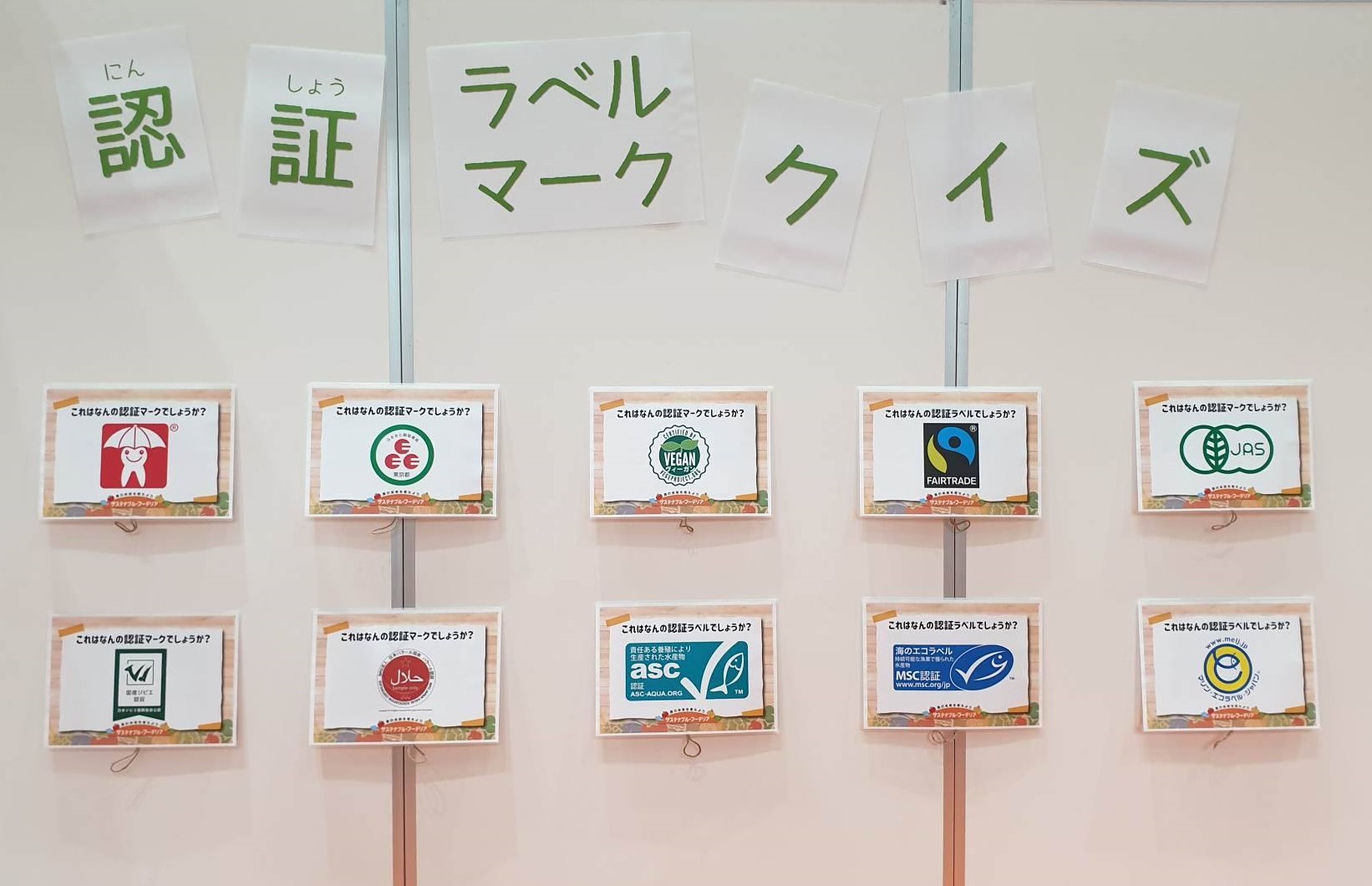 We are grateful that the Vegan Mark could be introduced to people from all walks of life at such a large-scale event. In fact, following a vegan lifestyle helps to accomplish more than half of the 17 Sustainable Development Goals (SDGs).
By helping more people to understand about the vegan lifestyle and way of thinking, we hope that we can help to create a kinder future for our planet.