We would like to introduce the new addition to the VegeProject-certified vegan products!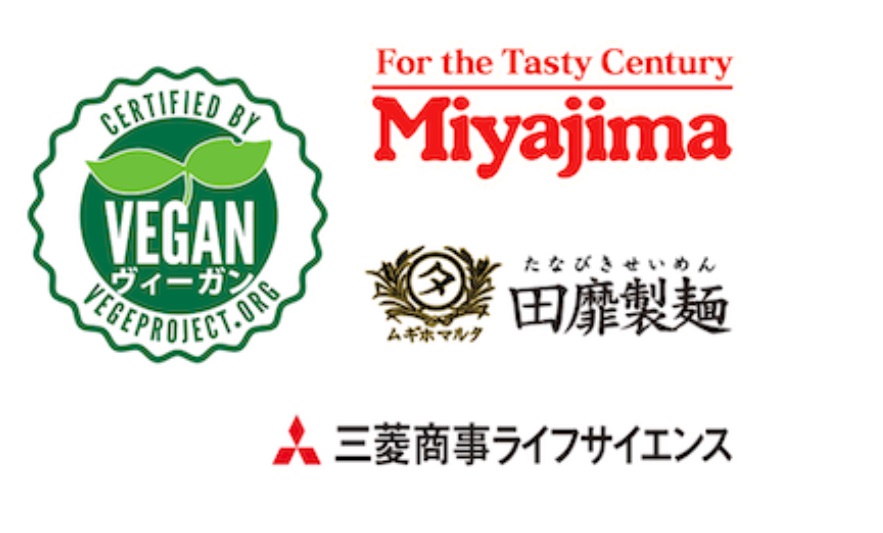 Tonkotsu-flavored Veggie Ramen Soup
Mitsubishi Corporation Life Sciences Limited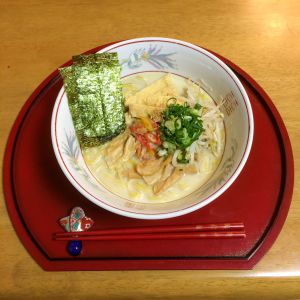 You ca enjoy plenty of umami flavor without any meat bones. No meat, fish, dairy products, eggs, honey, and all other animal-derived ingredients are used to make this super-rich and flavorful broth. Get your bowl, you can make your ramen relatively easy, year round!
This product is big size for business and we expect more ramen restaurants start using it and start their vegan ramen menus!
For more information (Japanese): https://ajibana.jp/closeup/2019/12/041200.html
Curry and Minestrone with Three kinds of Beans and Root Vegetables
Miyajima Shoyu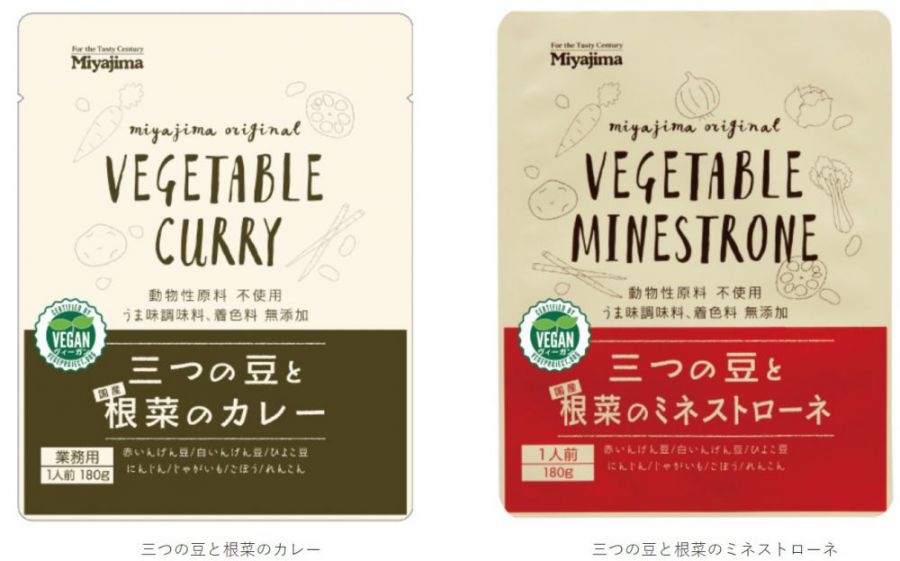 Curry and Minestrone made with 3 kinds of beans: red beans, navy beans, and chickpeas, and 4 kinds of domestically produced root vegetables: carrot, potato, burdock, lotus root. Contains no animal-derived ingredients, chemicals, and artificial colors. Stewed with onion, cabbage, and celery. Perfect for a quick, easy dinner!
For more information (Japanese):https://www.miyajima-soy.co.jp/archives/27387
Veggie Sōmen / Baby Udon & Sōmen
 Tanabiki-Seimen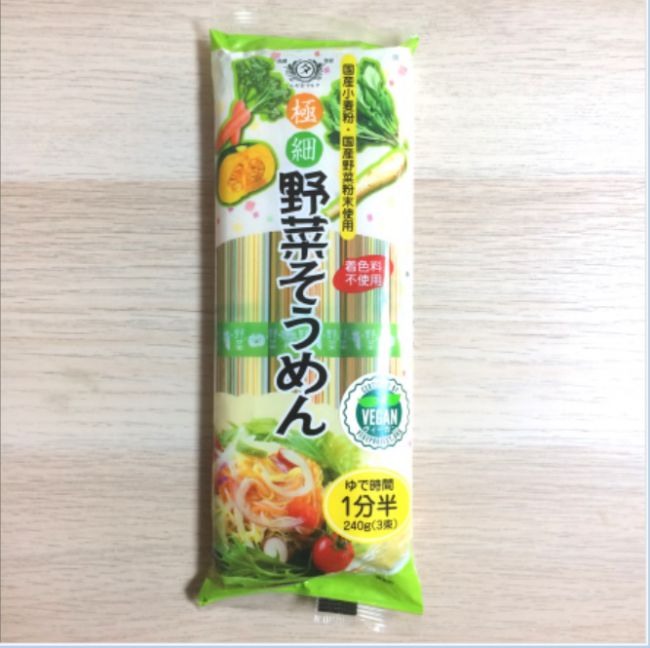 No artificial colors used, veggie sōmen is made with real vegetables. Enjoy it with both cold and warm broth, also recommended as pasta salad. Color up your dining table with this veggie sōmen!
For more information (Japanese):http://www.tanabiki-seimen.com/services.html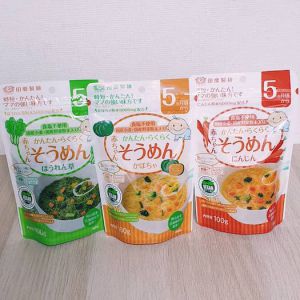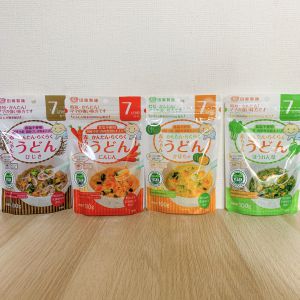 Baby udon and sōmen are produced for 7 month old baby or older, made with domestically produced flour, vegetables, and hijiki-seaweed powder! Contains no artificial colors and added salt. Perfect for plant-powered babies!
Available at: Amazon, http://www.tanabiki-seimen.com, Rakuten, and all the baby & maternity stores!