Some of the VegeProject-certified vegan products are getting introduced on TV and Media lately.
We would like to introduce some of the vegan products that were exhibited at "FOOD TABLE in JAPAN 2020" held in Makuhari!
Nambu-Senbei
Komatsu Seika Inc.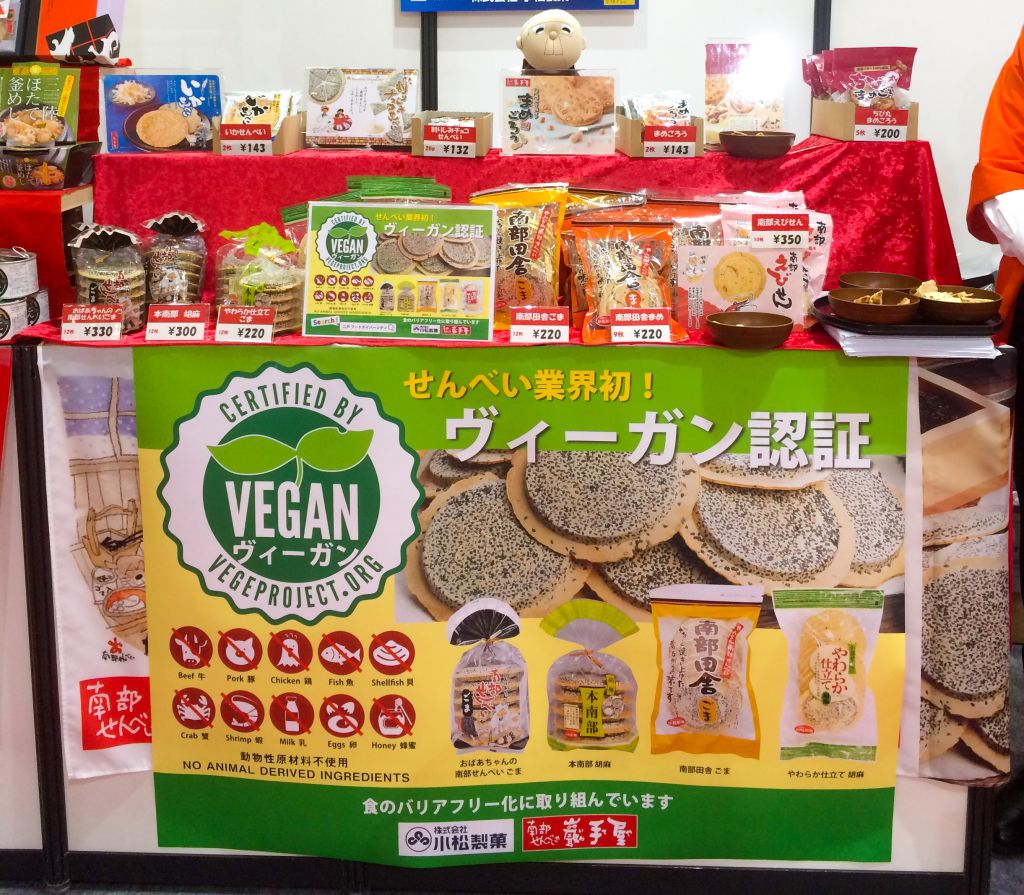 Exhibition booth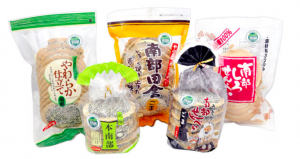 5 products: "Grandma's Sesame Nambu Senbei", "Nambu Inaka Sesame",  "Honnambu Sesame", "Soft Sesame", "Nambu Shiro Senbei" were certified as vegan products. This is the first time "Senbei": Japanese rice crackers get VegeProject-vegan certification. The company's sales have increased conspicuously since the products got certified as vegan. There are already lots of people who love Nambu-Senbei, hence we hope that through this opportunity, more people will get to know about our vegan-certification mark! The senbei is delicious and borderline addictive, very light and crispy; must-try vegan snack!
For more information, please check out the links below:
巖手屋(株式会社小松製菓)HP:https://www.iwateya.co.jp/
プレスリリース : https://www.atpress.ne.jp/news/200675
VEGAN PROTEIN MATCHA SOY LATTE
Marusanai Co.,Ltd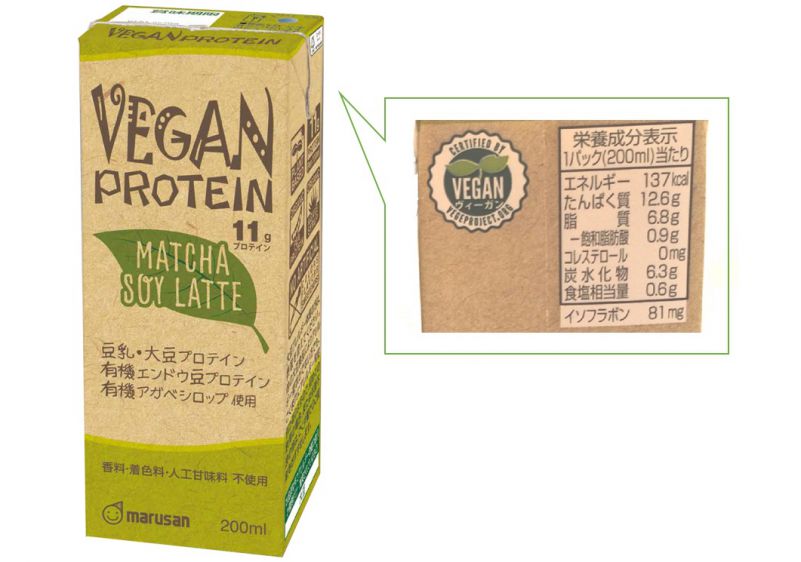 Vegeproject Vegan-certification mark on the back!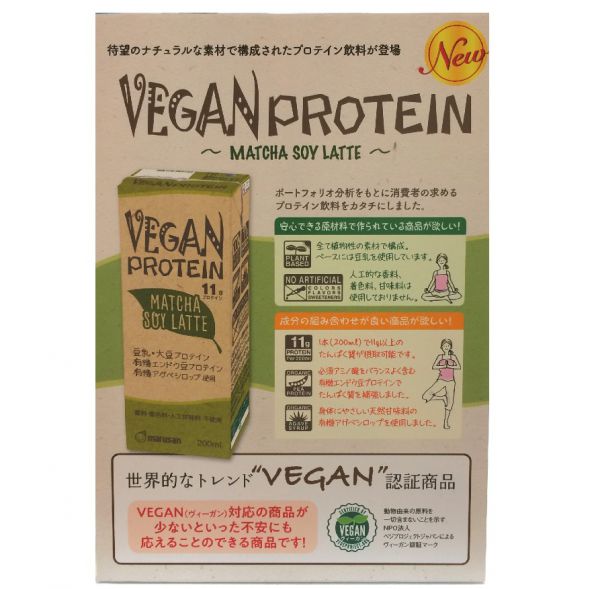 product-information at the exhibition
Marusan-ai; the company produces various kinds of soy products, is now newly producing 100% vegan products, available at the store from the coming March.
It is not often you find protein enriched vegan drink, but this is one of those rare ones. 1 serving of this vegan matcha protein includes 11g of protein. They blended natural soy protein and organic peas protein into deliciously creamy soy milk with a touch of matcha. Made with organic agave syrup instead of artificial sweeteners. No preservations and artificial condiments are added.  Enjoy matcha treat and get protein fix at the same time!
For more information, please check out the links below:
マルサンアイ株式会社HP:https://www.marusanai.co.jp/
製品情報 : https://www.marusanai.co.jp/lineup/detail-64333/
Gluten-Free Vegetable Broth
Sanjirushi Corp.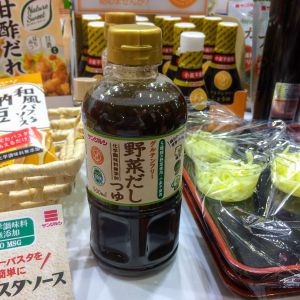 the product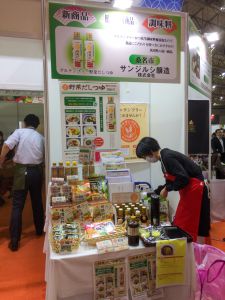 product-information at the exhibition
This veggie broth is gluten-free, and MSG-free. Made out of 5 kinds of vegetables: onion, carrot, cabbage, Chinese cabbage, and Japanese mustard spinach, it is very flavorful. You can find Institutional size, and household size(300ml).
For more information, please check out the links below:
サンジルシ醸造株式会社HP : https://www.san-j.co.jp/public/itemlist/4
野菜だしつゆを使用したレシピ紹介:https://www.san-j.co.jp/public/recipelist/71/1